In New Jersey, you can take our online training to obtain your state specific Responsible Serving of Alcohol certification.
The minimum age to sell and serve alcohol in New Jersey is 18.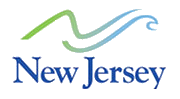 ---
The Division of Alcoholic Beverage Control
The agency that handles New Jersey liquor licensing and/or bartender licensing rules and regulations in New Jersey is The Division of Alcoholic Beverage Control. The contact information for The Division of Alcoholic Beverage Control is listed below. You can contact them to verify that online server certification (bartender license) can be obtained in New Jersey. We have also listed that information where applicable.
The Division of Alcoholic Beverage Control
Telephone: (609) 984-2830
Website:
http://www.state.nj.us/lps/abc/index.html
Bartending regulations for sellers and servers in New Jersey
NJ Dram Shop Laws: Yes
NJ Happy Hour Laws: Happy Hour Laws reference the prohibited practices that result in excessive consumption of alcoholic beverages by consumers. In New Jersey, you may refer to promotions as Happy Hours; however, practices which promote the excessive consumption of alcohol are not permitted.

You may NOT:

Offer or serve "2 for 1" - two drinks for the price of one.
Increase the size of a drink over its usual size.
Offer or serve any other multiple drink offer such as "all you can drink for a set price".
Give something of value based on the purchase of an alcoholic beverage drink.
Reduce the price of a drink to the point that it is less than the actual cost of the beverage.
Engage in practices that unduly promote the consumption of alcoholic beverages.